What is Portugal Known For: 30 Reasons to Fall in Love
WHAT ARE THE PORTUGUESE KNOWN FOR?
Have you ever asked the question: what is Portugal known for? There's so much more to this country than just Lisbon and Porto.
It's a nation teeming with unexpected wonders, from the idyllic tea plantations in the Azores to its role as the world's leading cork producer. It's a place where ancient traditions coexist harmoniously with modern innovation.
Portugal is a land of contrasts, where each region holds unique treasures waiting to be discovered. It is a country that I have called home since 2020 and is filled with twists and turns, captivating surprises, and endless secrets waiting to be discovered.
Are you ready to learn what Portugal is famous for? Let's do it.
30 Things Portugal Is Known For
Portugal, a country nestled on Europe's southwestern edge, is a treasure trove of unique experiences. When one asks what is famous in Portugal, the answers are as diverse as the country itself. From iconic Portugal landmarks like the Tower of Belém and Pena Palace to famous things in Portugal such as Fado music, Port wine, and the captivating tradition of Azulejos.
The allure of Portugal extends beyond these known things from Portugal. It's in the Portuguese stuff, the culture, the people, the cuisine, and the lifestyle that truly defines this charming nation and leaves a lasting impression on its visitors.
WHAT IS Portugal Known For
1. Lisbon, The Capital City
What is Portugal's capital? Lisbon! Perched on seven hills overlooking the Tagus River, Lisbon, Portugal's capital and largest city, is a vibrant blend of old and new. Covering an area of approximately 100km² (38mi²), the city brims with historic charm, cultural richness, and stunning views.
The city's iconic yellow trams, particularly Tram 28, provide an authentic Lisbon experience, winding through historic neighborhoods, past grand churches, and over hillsides with sweeping views of the city.
But what is Lisbon known for? Well, it's home to a wealth of museums, historic sites, restaurants, and nightlife. Lisbon offers a dynamic blend of cultural and leisure opportunities.
⭐️ Want to read more about Lisbon? 👉 20 Best Day Trips From Lisbon: Incredible Places To Visit, 40 Best Sights In Lisbon: Exploring Portugal's Capital & Visiting Lisbon? The Best Area To Stay In Lisbon.
What is Portugal Known For
2. Porto, Portugal's Northern Gem
Situated in northwest Portugal, Porto, the country's second-largest city, is renowned for its historic center, charismatic locals, and its port wine. Covering an area of 41.42km² (16mi²), Porto offers a rich assortment of cultural and architectural gems.
What is Porto known for? The city's Ribeira district, recognized as a UNESCO World Heritage Site, is a maze of narrow streets, ancient houses, and picturesque plazas. The Ribeira Square, located on the waterfront, provides captivating views of the Douro River and the iconic Dom Luís I Bridge. Another great landmark is the famous Bento Railway station.
Porto's fame is also deeply tied to port wine, stored and aged in cellars lining the Douro's banks in the Vila Nova de Gaia district. The city also proudly showcases landmarks such as the lavish Palácio da Bolsa and the gothic Church of São Francisco.
What is Portugal Known For
3. Douro Valley, Portugal's Wine Heartland
The Douro Valley, one of the world's oldest demarcated wine regions, is a testament to Portugal's rich wine culture. Located in the northeast of Portugal, the region is renowned for its terraced vineyards carved into steep hillsides along the winding Douro River.
The Douro Valley was officially demarcated as a wine region in 1756, primarily for the production of Port, Portugal's famous fortified wine. The unique microclimate and soil composition of the region contributes to the distinctive flavor profiles of the wines.
Besides Port, the Douro Valley has gained acclaim for its high-quality, dry red and white wines. The region also offers stunning vistas of rolling vine-clad hills, historic quintas (wine estates), and river views, making it a popular destination for wine tourism.
The Douro Valley's combination of natural beauty and viticultural excellence has earned it the status of a UNESCO World Heritage Site.
WHAT IS Portugal Known For
4. The Algarve, The Coastal Crown Jewel
The Algarve, the southernmost region of Portugal, spans over 4,997 km² (1,929mi²) and is renowned for its stunning coastline marked by golden sandy beaches, warm waters, and remarkable rock formations.
The region's coastline is a natural spectacle. From the towering sandstone cliffs of Ponta da Piedade near Lagos to Benagil Caves near Carvoeiro, the Algarve's unique coastal features create a mesmerizing landscape.
Several cities and towns dot the Algarve's landscape, each with its unique charm. Faro, the regional capital, offers a rich history and a lively cultural scene. Lagos blends traditional architecture with vibrant nightlife, while Tavira captures the essence of traditional Portuguese culture and architecture.
With its expansive area, the Algarve offers a multitude of experiences. Whether seaside relaxation, outdoor activities, or cultural exploration, this southern haven caters to diverse tastes, marking its significant place in Portugal's rich tapestry.
WHAT IS Portugal Known For
5. Peneda-Gerês National Park, A Wilderness Wonderland
Peneda-Gerês National Park, often simply referred to as Gerês, is a cornerstone of Portugal's natural heritage. Located in the extreme northwest of Portugal, it was designated a national park in 1971, becoming the country's only national park.
Covering over 700 km² (270mi²), the park is a diverse mosaic of landscapes, ranging from rugged mountain ranges and lush valleys to serene waterways and dense forests. It provides a habitat for a variety of wildlife, including wolves, wild horses, and a vast array of bird species.
With its well-preserved ecosystems, Gerês also hosts a wealth of historical and cultural artifacts. These include ancient Roman roads and bridges, medieval castles, and traditional villages that maintain century-old customs. The park also offers numerous recreational activities, such as hiking, birdwatching, and rafting.
WHAT IS Portugal Known For
6. Fatima Sanctuary, A Beacon of Spiritual Solace
Located in central Portugal, Fátima is a significant destination for Catholic pilgrims worldwide. Its reputation as a spiritual center originates from the reported apparitions of the Virgin Mary to three shepherd children—Lucia Santos and her cousins Jacinta and Francisco Marto—in 1917.
The children reported a series of six apparitions where the Virgin Mary urged prayer and penance. The most spectacular of these, the Miracle of the Sun, was reportedly witnessed by a crowd of 70,000 people who saw the sun dance in the sky.
Today, the Sanctuary of Our Lady of Fátima stands on the site of these apparitions. It includes the Chapel of the Apparitions, the Basilica of Our Lady of the Rosary, and the Basilica of the Holy Trinity.
Every year, millions of pilgrims visit Fátima, particularly on May 13th and October 13th, to commemorate the apparitions. These pilgrimages make Fátima one of the most visited Marian shrines in the world, reflecting its profound religious and cultural significance.
WHAT IS Portugal Known For
7. Sintra, Portugal's Historic Fairytale Town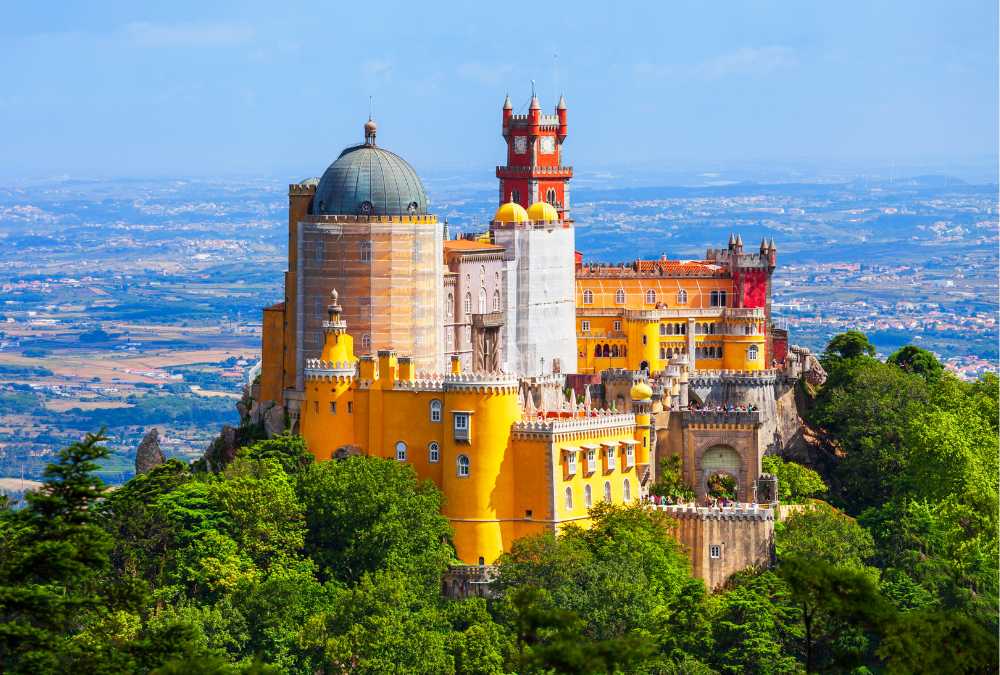 Located 28km (17 mi) from Lisbon, Sintra is a UNESCO World Heritage Site, a title that highlights its significant cultural and natural treasures.
The history of Sintra goes way back. From the Romans to the Moors, many cultures have left their mark here. One of the standout historical sites is the Moorish Castle, built high on a hill by the Moors. Then, in the 19th century, King Ferdinand II turned a rundown monastery into the colorful Pena Palace. This made Sintra a popular summer spot for Portuguese royalty.
Another important place to visit in Sintra is Quinta da Regaleira. It's an impressive estate with beautiful gardens and mysterious wells, built by a man who was fascinated by mysticism. Whether you're strolling through Sintra's old town or visiting its grand palaces, this magical town offers a journey back in time.
What is Portugal Known For
8. Pasteis de Nata (Portuguese custard tarts)
These are delightful custard tarts with a rich egg custard nestled in crisp, flaky pastry. Their origin traces back to the 18th century and the Jerónimos Monastery in Lisbon. The monks, needing to use egg whites for starching clothes, utilized the leftover egg yolks to create these sweet pastries, thereby giving birth to this iconic dessert.
The original recipe remains a well-guarded secret, leading to the unique flavor of the Pastéis de Belém, the original version of these tarts sold in a bakery in Belém. However, the popularity of Pastéis de Nata has led to its widespread availability across Portugal and beyond.
Traditionally, these creamy, slightly caramelized tarts are enjoyed with a sprinkling of cinnamon and powdered sugar, often served alongside a cup of strong Portuguese coffee.
WHAT IS Portugal Known For
9. Codfish (Bacalhau): Portugal's National Dish
Originating in the 15th century during Portugal's Age of Discovery, bacalhau, or dried and salted codfish, became a staple onboard Portuguese vessels due to its durability.
This versatile fish can be prepared in numerous ways—boiled, grilled, or baked—and is commonly paired with potatoes and cabbage. Popular recipes include 'Bacalhau à Brás' and 'Bacalhau à Gomes de Sá'. Today, bacalhau is widely considered Portugal's national dish and is a favorite throughout the year.
WHAT IS Portugal Known For
10. Seafood (in General)
Portugal's coastline is a treasure trove of culinary delights. Among the gems, you'll find Choco Frito, a popular dish from Setúbal; Amêijoas à Bulhão Pato, a traditional clam preparation; and Sardinhas Assadas, the classic grilled sardines that are a staple of Portuguese cuisine.
Don't forget about Caldeirada de Peixe, a robust fish stew, or Arroz de Marisco, a seafood rice dish that showcases Portugal's diverse marine life. These are just some of the mouthwatering seafood dishes that capture the very essence of Portugal's relationship with the ocean, making dining here a deeply ingrained cultural experience.
11. Piri Piri Chicken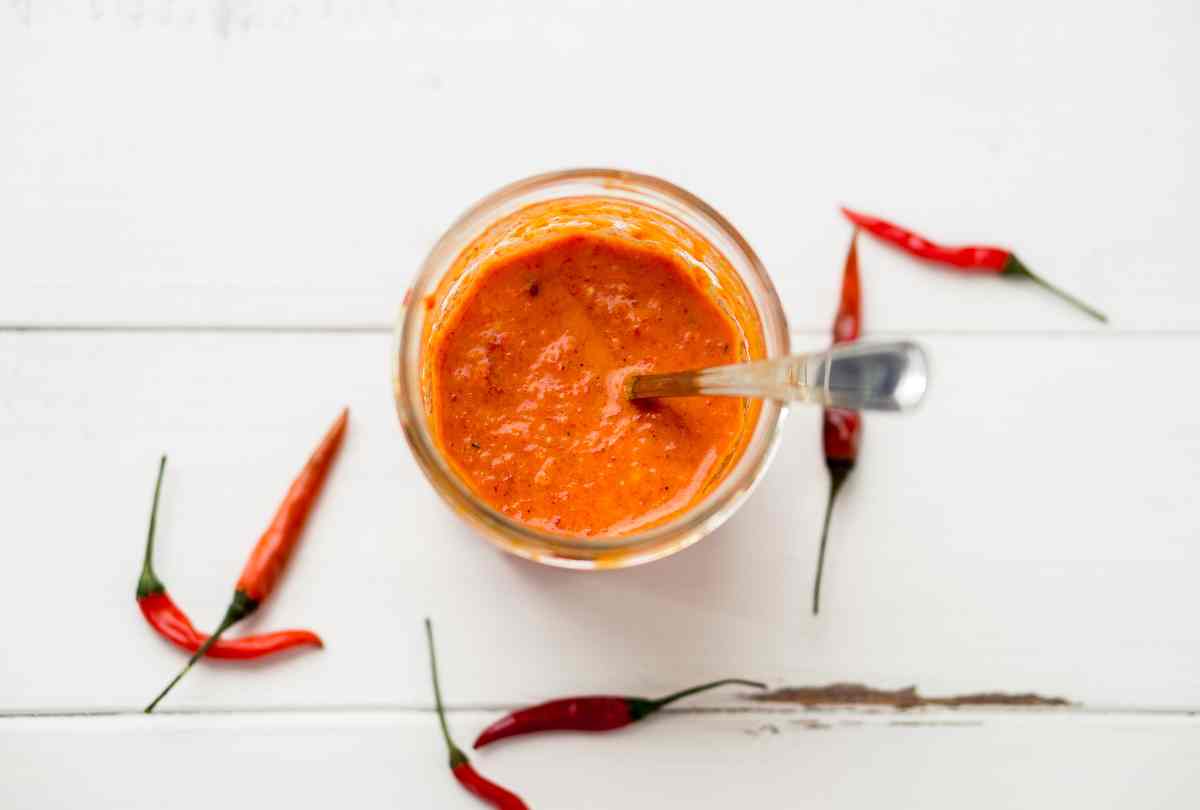 Chicken Piri Piri is a beloved Portuguese dish celebrated for its bold, fiery flavors. The name "Piri Piri" comes from the small, spicy chili pepper used to create the dish's distinctive marinade.
The recipe traces its roots back to Portugal's historical ties with Africa, specifically Angola, and Mozambique, from where the piri piri pepper originates. The chicken is traditionally marinated in the piri piri sauce, then grilled, resulting in a succulent meal with a delightfully spicy kick.
👋🏻 Want to learn more about Portuguese food? Why not go on a Lisbon food tour or a Porto foodie experience?
12. Port Wine
For over 2000 years, Port wine, a wine fortified with brandy, has been exclusively produced in the Douro region, one of the 14 wine regions in Portugal.
Port Wine's history dates back several centuries, gaining popularity in the 17th century when British merchants began exporting it to England. This fortified wine undergoes a unique winemaking process, where fermentation is halted by adding grape spirits, preserving its natural sweetness. Aging in wooden barrels further enhances its complexity and depth of flavor.
Port Wine offers a range of styles, from the nutty and caramel notes found in Tawny Port to the intense fruit flavors and aging potential of Vintage Port, made from exceptional harvests.
WHAT IS Portugal Known For
13. Vinho Verde
Vinho Verde, translated as "green wine," is a unique Portuguese wine that originates from the historic Minho province in the cool, rainy northwest part of Portugal. Despite its translation, the term "green" refers to the wine's youth, indicating it should be consumed young rather than its color.
Characterized by its light, refreshing, and often slightly effervescent quality, Vinho Verde wines can be white, rosé, or red. The white variety, however, is the most popular, known for its crisp, fruity, and floral characteristics, making it an excellent companion for seafood, salads, and poultry.
The Vinho Verde region is one of the oldest wine-producing regions in the world, with its viticultural history dating back to the Romans. The region's unique granite soils and maritime climate significantly contribute to the distinctive characteristics of Vinho Verde.
WHAT IS Portugal Known For
14. Madeira Wine
The story of Madeira wine dates back to the 15th century when Portuguese explorers stumbled upon this volcanic paradise. The wine's exceptional durability became evident during long sea voyages when barrels of Madeira were exposed to the swaying motion and heat of the ships. This unintentional cooking process transformed the wine, giving it remarkable resilience and complexity.
Madeira wine gained popularity in the 18th century, becoming a favorite among European aristocracy and even securing a spot on the signing of the United States Declaration of Independence. Thomas Jefferson himself adored the wine.
The grapes used for Madeira wine include predominantly Tinta Negra, Sercial, Verdelho, Bual, and Malvasia, each contributing its unique character. From dry and crisp Sercial to rich and luscious Malvasia, there's a Madeira wine to suit every palate.
WHAT IS Portugal Known For
15. Cork
Portugal is the world's top cork producer, responsible for approximately 50% of the global supply. This sustainable resource comes from the cork oak tree, or sobreiro, prevalent in Portugal's Alentejo and Algarve regions. The tree's bark can be harvested every nine years without causing harm, making it a renewable and environmentally friendly resource.
Cork is used in various industries, including wine production for traditional cork stoppers, fashion for accessories like bags and shoes, and construction for its excellent insulation properties.
Portugal's cork is highly sought after for its superior quality, contributing significantly to the country's economy and symbolizing its commitment to sustainability.
What is Portugal Known For
16. The Tea Plantations in the Azores Islands
The Azores, a stunning archipelago located in the Atlantic Ocean, is home to the only tea plantations in Europe. With their unique geographical characteristics, these islands offer the ideal environment for tea cultivation.
Tea production in the Azores has a long history, dating back to the 19th century. The main tea-producing island is São Miguel, where notable estates like Gorreana and Porto Formoso thrive. These estates proudly continue the tradition of tea cultivation in the region.
The Azores' volcanic soil and favorable climate, characterized by mild temperatures and abundant rainfall, create the perfect conditions for growing high-quality tea leaves. The teas produced in the Azores range from delicate green teas to robust and aromatic black teas.
Visitors to the Azores can explore the lush tea plantations, learn about the intricate tea-making process, and even enjoy tea tastings.
⭐️ Fun Fact: The Azores aren't just known for tea plantations. They're also the only place in Europe where pineapples are grown. The distinct sweet and tangy flavor of these pineapples, nurtured over centuries, is highly sought after, making them a special part of the Azorean cultural and gastronomic landscape.
WHAT IS Portugal Known For
17. Fado Music
Fado originated in the early 19th century, mainly in Lisbon's Alfama district. Fado, meaning 'fate' in Portuguese, is characterized by mournful tunes and lyrics. It typically involves a solo singer, a Portuguese guitar, and a classical guitar. The songs often express saudade, a unique Portuguese word encapsulating feelings of longing, melancholy, and nostalgia.
In the early 20th century, Amália Rodrigues, popularly known as the Queen of Fado, brought this genre to the international stage, further consolidating its presence in Portuguese culture. Fado was recognized as Intangible Cultural Heritage by UNESCO in 2011, emphasizing its cultural significance.
👋🏻 Fun Fact: Coimbra Fado, a variant of this musical tradition, originates from the ancient academic city of Coimbra. It is typically more refined and performed by male singers, often associated with students and scholarly traditions. Its themes revolve around student life, love, and the nostalgia of youth. Coimbra Fado, with its distinctive sound and traditions, continues to play a vital role in preserving Portugal's rich musical history.
WHAT IS Portugal Known For
18. Azulejos (Ceramic Tiles)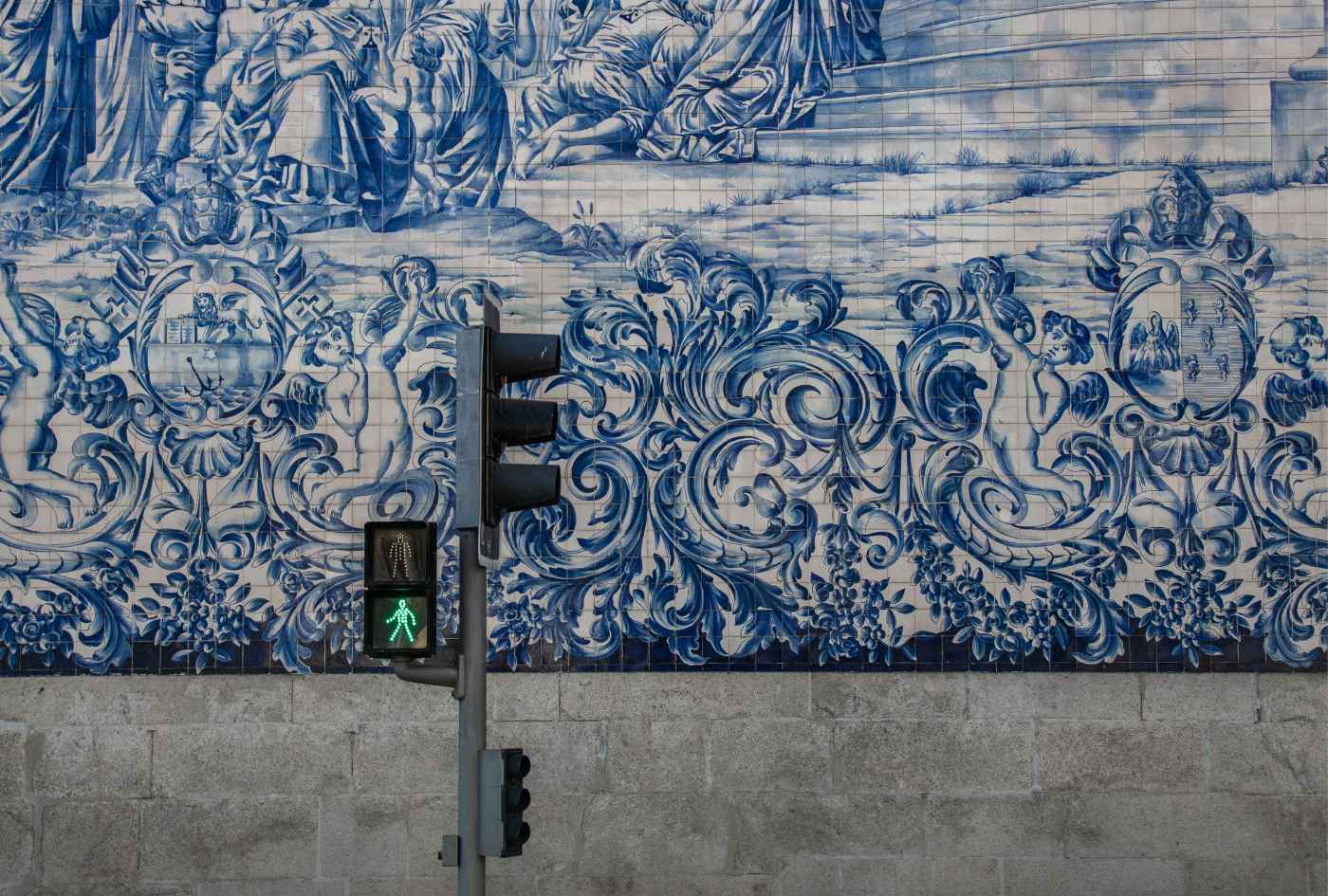 Azulejos are the distinctive ceramic tiles adorning the facades of many Portuguese buildings. These glazed, colorful tiles date back to the 13th century when the Moors introduced the art of tile-making to the Iberian Peninsula.
The term azulejo originates from the Arabic word az-zulayj, meaning polished stone. The style and use of azulejos evolved over centuries, with influences from the Italians in the 16th century and the Dutch in the 17th century.
By the 18th century, these tiles had become a staple in Portuguese architecture, used in various settings from churches and palaces to ordinary houses and railway stations. Azulejos often depict scenes from Portuguese history, religious iconography, or intricate geometric patterns.
⭐️ If you are in Lisbon, I recommend that you head to the National Azulejo Museum (Museu Nacional do Azulejo), located in a former 16th-century convent in Lisbon.
WHAT IS Portugal Known For
19. The Rooster of Barcelos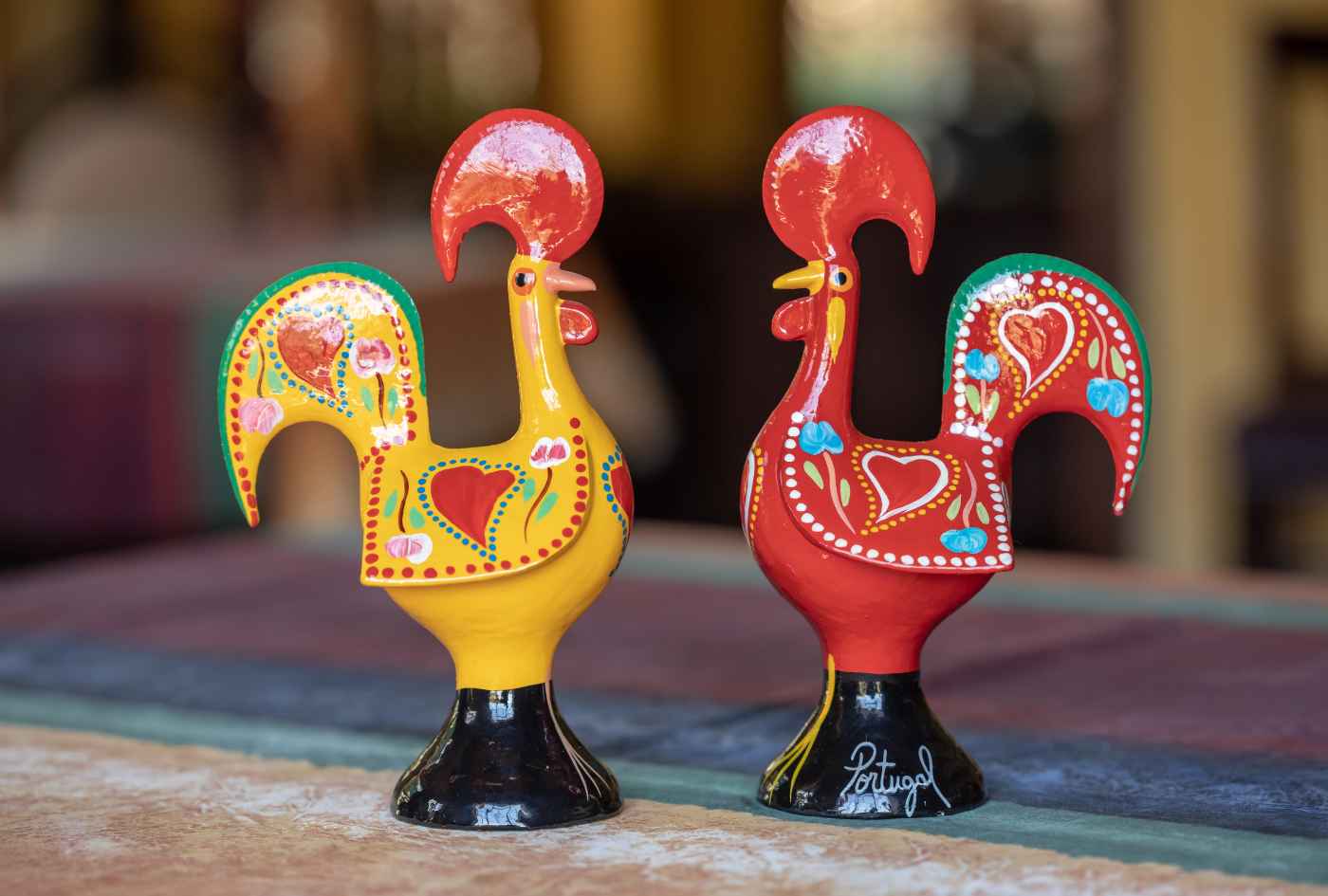 The Rooster of Barcelos, or Galo de Barcelos, is one of the most common emblems of Portugal. This colorful, ornamental rooster originates from an ancient tale set in the town of Barcelos, involving a dead rooster's miraculous intervention in proving a man's innocence.
The story goes that a pilgrim passing through Barcelos was accused of theft and sentenced to death. The pilgrim pleaded his innocence and, in a moment of desperation, pointed to a roasted rooster that was about to be eaten by the judge of his case. He declared that as proof of his innocence, the rooster would crow at the moment of his execution.
As the tale concludes, the rooster indeed rose from the plate and crowed, proving the man's innocence. From then on, the Rooster of Barcelos became a symbol of faith, good luck, and justice in Portuguese culture.
Today, you'll find the emblem of the Rooster of Barcelos in various forms throughout Portugal, often as a piece of pottery or embroidered on local goods, testifying to its enduring significance in Portuguese folklore.
WHAT IS Portugal Known For
20. Beautiful Beaches
Stretching over 1,794 kilometers (1114 miles), Portugal's coastline is a mesmerizing blend of sweeping sandy beaches, dramatic cliffs, secluded coves, and charming fishing villages. Its coastal areas are as diverse as they are beautiful, offering a variety of beach experiences that cater to different tastes.
To the north, the Costa Verde's wild and windswept beaches attract surfers and nature lovers, while the Silver Coast, or Costa de Prata, boasts traditional fishing towns and expansive sandy beaches.
Further south, the Lisbon coast offers a mix of bustling city beaches and more tranquil spots in the Sintra-Cascais Natural Park. The Algarve, Portugal's southernmost region, is renowned for its picturesque cliff-backed coves, warm waters, and golden sandy beaches, making it a beloved destination for sun-seekers and families.
Regardless of the region, Portugal's beaches stand as testimony to the country's natural beauty and provide idyllic settings for relaxation, adventure, and everything in between.
WHAT IS Portugal Known For
21. Vasco da Gama Bridge
Boasting the title of the longest bridge in Europe, the Vasco da Gama Bridge is a stunning feat of engineering that stretches an impressive 17.2 km (10.7 mi) across Lisbon's landscape. Spanning the wide Tagus River, it is a vital connection for Portugal's transportation infrastructure.
The construction of this cable-stayed bridge commenced in 1995 and was completed in 1998, coinciding with the 500th anniversary of Vasco da Gama's sea voyage to India. The bridge was named to honor this remarkable journey of discovery.
Beyond its length, the Vasco da Gama Bridge is engineered to withstand winds up to 250 kilometers per hour and endure seismic activities. Its creation not only provided a necessary solution to the growing traffic congestion on Lisbon's other bridge, the 25th of April Bridge but also stands as a testament to Portugal's historical legacy and modern advancements.
What is Portugal Known For
22. University of Coimbra
Founded in 1290, the University of Coimbra holds the distinction of being one of the oldest continuously operating universities in the world and the oldest university in Portugal. Initially established in Lisbon, the university was permanently relocated to Coimbra in 1537.
Its location within the Royal Palace of Alcáçova on a hill overlooking the city gives it a distinctive place in the urban landscape. The university's historic buildings, including the stunning Joanina Library and the 18th-century University Tower, stand as a testament to its rich history.
In 2013, the University of Coimbra's historic campus was designated a UNESCO World Heritage site, acknowledging its architectural, cultural, and historical significance. The university remains a vibrant center of learning and a symbol of Portugal's educational heritage.
WHAT IS Portugal Known For
23. Surfing
Surfing in Portugal offers an enticing blend of breathtaking coastlines, world-class waves, and vibrant surf culture. With over 1,793 km (1,114.1 mi) of coastline, Portugal boasts a diverse range of surf spots that cater to all levels of expertise.
From the renowned breaks of Ericeira and Peniche to the mighty waves of Nazaré, Portugal is a paradise for surfers seeking thrilling adventures. Its consistent swells and variety of waves make it suitable for beginners and experienced surfers alike.
Portugal's rich surf culture can be felt along the coast. Surf schools and camps provide lessons and a welcoming environment for those eager to learn and improve their skills. Surfing in Portugal is an immersive experience that combines the invigorating rush of catching waves with the stunning beauty of coastal landscapes.
WHAT IS Portugal Known For
24. Golfing
Portugal, often known as the land of explorers, has another distinctive title in the sporting world: a premier destination for golf. This accolade is reinforced by the prestigious World Golf Awards, which consistently recognizes Portugal for its exceptional golf courses.
This fame in golf has made Portugal famous among avid golfers and sporting enthusiasts worldwide. Portugal's golf courses are not just about the game; they're about the experience. They are renowned for their design, topography, and the stunning landscapes that surround them, from coastal cliffs to rolling countryside hills.
Therefore, when listing the things Portugal is famous for, golfing takes a distinguished place, attracting golfers from around the world to experience its first-class courses. Portugal's commitment to the sport exemplifies its broader dedication to preserving its natural beauty while providing world-class sporting facilities.
What is Portugal Known For
25. Hiking
Portugal's diverse landscapes make it a hiker's paradise. From the rugged mountains in the north, the vast plains in the Alentejo region, to the stunning coastal trails in the Algarve, there are countless trails for both casual walkers and seasoned hikers.
In the north, Peneda-Gerês National Park offers some of the best hiking trails, featuring serene lakes, cascading waterfalls, and ancient Roman roads. Central Portugal's Serra da Estrela, the highest mountain range in mainland Portugal, provides challenges for more adventurous hikers.
The coastal Rota Vicentina trail in the Alentejo and Algarve regions boasts over 400km of paths, with breathtaking views of the Atlantic Ocean. For those seeking island adventure, Madeira's levada walks provide a unique experience, following irrigation channels through lush green landscapes. Portugal's hiking trails offer a captivating way to discover the country's natural beauty.
26. The 1755 Earthquake
The 1755 Lisbon earthquake, also known as the Great Lisbon earthquake, is one of the most catastrophic events in Portugal's history. Striking on the morning of November 1, 1755, All Saints' Day, the magnitude of the earthquake is estimated to have been between 8.5 and 9.0.
The epicenter of the quake was in the Atlantic Ocean, about 200 km west-southwest of Cape St. Vincent. The shaking lasted for several minutes, causing widespread damage to Lisbon and other towns and cities in Portugal, Spain, and Morocco.
What followed was equally disastrous. The earthquake generated a tsunami with waves reaching up to 20 meters high, which caused significant loss of life and further destruction along the coasts of Portugal, Spain, and North Africa. In Lisbon, fires broke out across the city, lasting for five days and completing the devastation.
The earthquake and its aftermath had a profound impact on Portugal and Europe, influencing not only the architectural rebuilding of Lisbon but also philosophical and scientific discourse, marking a significant point in the development of modern seismology.
WHAT IS Portugal Known For
27. Cristiano Ronaldo
Born in Madeira in 1985, Cristiano Ronaldo's football journey began with innate talent and unyielding determination. Starting his professional career with Sporting Lisbon, Ronaldo quickly caught the attention of Manchester United's then-manager Sir Alex Ferguson.
During his six-year stint with Manchester United and his subsequent nine seasons with Real Madrid, Ronaldo consistently shattered records and set new ones. His phenomenal athleticism, combined with his goal-scoring prowess, propelled him to football excellence.
As the captain of the Portuguese national team, Ronaldo has been instrumental in their triumphs, including winning the 2016 UEFA European Championship and the 2019 UEFA Nations League. His enduring contributions to football have cemented his status not just as a top player but as an icon of Portuguese excellence in the global sports arena.
WHAT IS Portugal Known For
28. Vasco da Gama
Vasco da Gama, born in 1460 in Sines, Portugal, is celebrated as one of the most influential figures in the Age of Exploration. His greatest achievement was successfully navigating a sea route from Europe to India, a feat that had not been accomplished before.
Gama's groundbreaking voyage began in 1497 when he sailed from Lisbon with four ships. After navigating around Africa's Cape of Good Hope, a route pioneered by fellow Portuguese explorer Bartolomeu Dias, Gama continued along the eastern coast of Africa and then ventured into the open ocean, reaching Calicut (now Kozhikode) in India in May 1498.
This maritime route opened a new chapter in world history, establishing a direct sea link between Europe and Asia and paving the way for an era of increased trade and cultural exchange. It also solidified Portugal's position as a leading maritime power during the 15th and 16th centuries.
WHAT IS Portugal Known For
29. Ferdinand Magellan: The Circumnavigator
Ferdinand Magellan, born in Portugal around 1480, is widely recognized for the epic achievement of initiating the first circumnavigation of the globe. While Magellan himself didn't complete the full journey due to his death in the Philippines, his expedition laid the groundwork for the eventual completion of the trip.
Magellan's voyage began in 1519, under the Spanish flag, with five ships and over 270 men. His goal was to find a westward route to the Spice Islands, also known as the Maluku Islands, in Indonesia. This venture led to the discovery of the strait at the southern tip of South America that now bears his name—the Strait of Magellan.
His journey was fraught with difficulties, including treacherous weather, navigational challenges, and conflicts both within his crew and with indigenous people. Magellan was killed in a skirmish in the Philippines in 1521.
Despite his death, his expedition continued under the command of Juan Sebastián Elcano and completed the circumnavigation in 1522.
WHAT IS Portugal Known For
30. Fernando Pessoa: Portugal's Literary Giant
Fernando Pessoa, a revered figure in Portuguese literature, was born in Lisbon in 1888. Pessoa's unique approach to writing and his profound impact on Portuguese literature has cemented his reputation as a luminary of 20th-century literature.
Pessoa's creative brilliance is most evident in his use of "heteronyms"—alter egos with distinct biographies, personalities, and writing styles. The most renowned of these heteronyms include Alberto Caeiro, Ricardo Reis, and Álvaro de Campos. Each heteronym explores various facets of human emotion and philosophy, contributing to the depth and diversity of Pessoa's body of work.
Despite his early death in 1935, Pessoa's legacy endures through his substantial and influential literary output. His best-known work, "The Book of Disquiet," encapsulates his introspective nature and profound insights into the human condition.
What is Portugal Known For: Frequently Asked Questions
What is Portugal known for producing?
Portugal is the world's leading cork producer, supplying around 50% of the global demand. The country is also renowned for its wines, particularly Port and Vinho Verde. Other notable products include olive oil, textiles, footwear, and ceramics, specifically the traditional Azulejos tiles.
Portugal's fresh seafood and agricultural products like oranges from the Algarve are also noteworthy.
Why is Portugal so special?
Portugal's unique charm stems from its rich cultural heritage, diverse landscapes, and warm, welcoming people. It's home to ancient castles, beautiful beaches, and vibrant cities, each with a unique character.
Portugal is renowned for its Fado music, Port wine, and a cuisine that is a seafood lover's delight. Its historical significance as a maritime nation during the Age of Discovery further adds to its allure.
Additionally, Portugal offers a comfortable Mediterranean climate and is considered one of the safest countries in the world.
What is the best thing about Portugal?
One of the best things about Portugal is its diversity within a small geographical area. It offers stunning beaches, historic cities, picturesque countryside, and unique cultural traditions, all within easy reach.
Its rich history is visible in ancient castles, cobblestone streets, and historic universities. The culinary scene is a delight, especially for seafood lovers and wine aficionados. Moreover, the welcoming nature of the Portuguese people is often cited as one of the country's greatest assets.
Is Portugal safe?
Yes — Portugal is considered one of the safest countries in the world. The Global Peace Index consistently ranks Portugal highly for its low crime rates and stable political environment.
Of course, like any country, it's always important to maintain common sense and stay aware of your surroundings, particularly in crowded tourist areas. However, overall, visitors to Portugal can generally expect a secure and friendly environment.
what Jewelry Is Portugal Known For
Portugal is particularly known for its filigree jewelry. This intricate art form involves twisting and curling thin threads of gold or silver into elaborate designs, often resembling lacework.
Filigree jewelry has a long history in Portugal, dating back to the Roman times. It remains a significant part of Portuguese cultural heritage, with Viana do Castelo being a renowned center for this craftsmanship. The Viana heart, a specific design in filigree jewelry, has become a symbol of Portugal.
Who Made Portugal Famous?
Many individuals have contributed to Portugal's fame over the centuries. Navigators like Vasco da Gama and Ferdinand Magellan were pivotal during the Age of Discovery, establishing Portugal as a leading maritime nation.
In literature, Fernando Pessoa left a lasting mark. More recently, soccer star Cristiano Ronaldo has become a household name, raising Portugal's profile on the global stage. In the culinary world, chefs like José Avillez have popularized Portuguese cuisine internationally. These figures, among others, have played significant roles in making Portugal famous.
Final Thoughts: What is Portugal Known For
Portugal Portugal is known as the land of explorers, a testament to its storied past and its enduring spirit of discovery. This spirit is reflected in Portugal's famous landmarks, such as the Tower of Belém, Pena Palace, and the Vasco da Gama Bridge, each narrating a chapter of the country's rich history.
Portugal's famous places further attest to its allure, from the cultural hub of Lisbon, the vibrant city of Porto, to the serene landscapes of the Douro Valley and the sun-kissed beaches of the Algarve. Of course, when thinking about Portugal's most famous person, Cristiano Ronaldo invariably comes to mind, highlighting Portugal's prowess in football.
So, why is Portugal famous? It's a blend of its fascinating history, distinctive culture, and its array of things associated with Portugal. It's in the Fado music, the Port wine, the tradition of Azulejos, and the iconic Pasteis de Nata. Ultimately, it's the unique mix of all these elements that makes Portugal truly memorable.